MFX TRADe ideas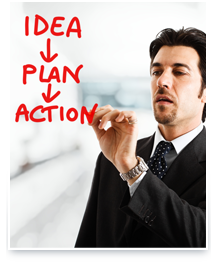 As a Forex Trader, you don't have to be an experienced one to make thousands of dollars in a month. All you need is to have a source of good information which helps you to place money on the right currency in perfect time. At MountFx, we provide real time forex trading ideas which are formatted by clear instructions with Entry Price, Take Profit, Stop Loss.
About Trade Ideas:
MFX Trade Ideas are purely based on Fundamentals and long term Technicals. So all our Trade Ideas are positional which has averagely 150 to 250pips TP with same or less SL ratio to avoid volatile trends in focus of achieving long term consistent success. Monthly you will get 10 to 15 Trade Ideas. The accuracy level is more than 80% and you can get an average of 1000 pips/month.
Our Trade Ideas are positional which are not for aggressive traders and we advise you to use small lots. Our recommended lot size is .01 per $500 if you follow as per our recommended money management then you could get monthly 15% with low risk level.
All our Trade Ideas are consists of Entry, SL with 2 Targets. Trade management is completely based on your own decisions like if you wish you can book partial profit in first target and modify SL according to your comfort or else you can go with breakeven or trailing SL after booking the first target. In between we will also insist you to modify the SL based on market conditions.
Mostly we will give Trade Ideas in the pairs of EUR/USD, GBP/USD, EUR/JPY, GBP/JPY, USD/CHF and XAU/USD.
Advantages of MFX Trade Ideas:
* We monitor the market 24 hours a day - so you don't have to.
* Trade with a stress free atmosphere.
* Trade ideas will be send in real-time with clear instructions via SMS & Yahoo messenger.
Guaranteed 250 pips/month:
We offer guaranteed 250pips which could make our MFX Trade Ideas subscribers to get assured 250pips every month. If we could not able to provide minimum of 250pips/month means in the next month we will give you free subscription.
If he/she subscribed with us for one month package (10-12-12 to 09-01-2013) in this period of time who couldn't able to achieve the minimum of 250pips means in the next month we will provide free subscription for them.
We have many payment options for your convenience you can make payment via any of them.